PortAbout Series - Classic RO-DI Traveler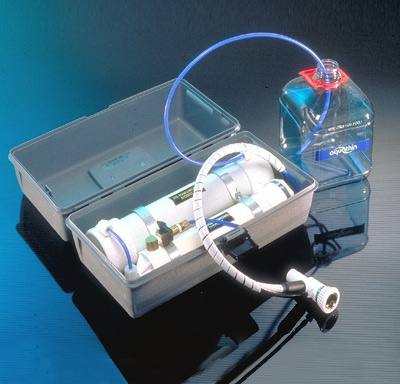 Aquathin's Classic RO-DI Traveler.  The most beneficial traveling accessory you will ever own.
Aquathin manufactures the only REVERSE OSMOSIS PLUS DEIONIZATION unit on the market. 
Specially designed to remove salt, heavy metals, chemical pollutants, pesticides, nitrates and disease causing waterborne micro-organisms.
Aquathin's ASTRO-Traveler, perfect for recreational vehicles and motels.
Guaranteed pure water wherever you go.  Easily stored in briefcase or suitcase.
Please click the Product Catalog button below for more information on Aquathin's Classic RO-DI Traveler and Aquathin's Astro-Traveler.
Our policy and contractual agreement with our ever growing Dealer Family Network is that Aquathin will only provide the very best quality equipment to meet your needs, through educated and highly trained Authorized Aquathin Water Treatment Professionals [ that is why we make the very best Dealers in the world through our thorough training courses at Aquathin University ]. That means you will never find Aquathin systems on shelves of warehouse retailers where aisle clerks haven't got a clue for when, how and under what conditions to properly prescribe a system ! We would love to provide you the name of the nearest Authorized Aquathin Dealer. If we do not have a Dealer in the immediate area, Aquathin will be pleased to provide you Factory Direct Sales and Service. At the moment we do establish a Dealer in your area, your information will be transferred to the Dealer. Thank you for choosing Aquathin to provide your family or business, the very best in home water security.