PPVM Series - RO Water Purification System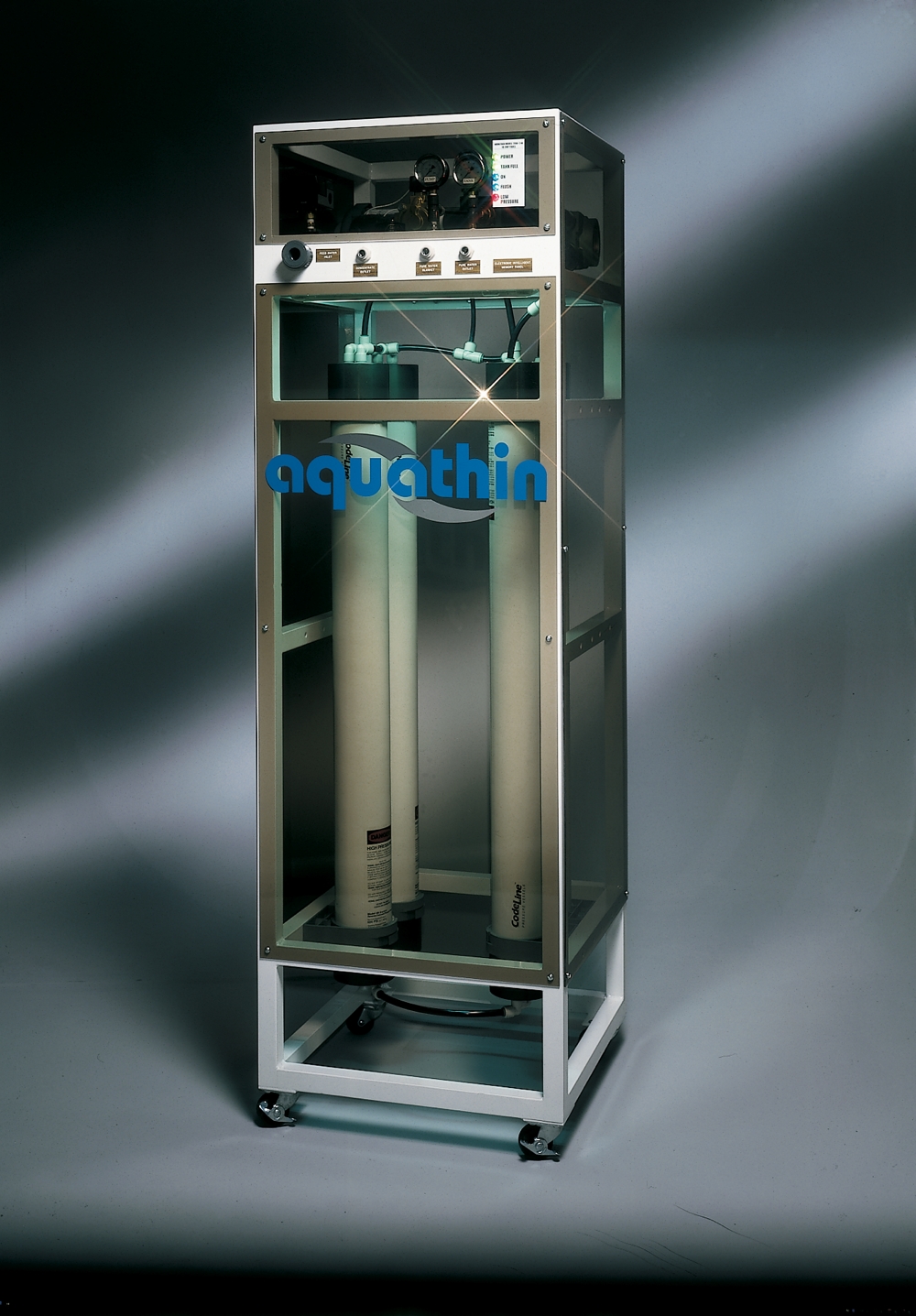 The Aquathin Permaport Variable Mount Reverse Osmosis Water Purification System (PPVM) is the first of it's class to combine aesthetics, full automation and user friendly operations.
The elegant style, compact size and patented features provide for ease of installation, minimal service and minimal maintenance. The Aquathin IQ-EMP (Intelligent Selectronic Memory Panel does it all.  No one does it better.
There are three models to choose from depending on your water demands.
The Aquathin 3200+24K provides up to 5,000 gallons per day.
The Aquathin 7200+24K provides up to 8,500 gallons per day.
The Aquathin 10,000+24K provides up to 12,000 gallons per day.
Please click the Product Catalog button below for more information on the Aquathin PPVM Systems.
Our policy and contractual agreement with our ever growing Dealer Family Network is that Aquathin will only provide the very best quality equipment to meet your needs, through educated and highly trained Authorized Aquathin Water Treatment Professionals [ that is why we make the very best Dealers in the world through our thorough training courses at Aquathin University ]. That means you will never find Aquathin systems on shelves of warehouse retailers where aisle clerks haven't got a clue for when, how and under what conditions to properly prescribe a system ! We would love to provide you the name of the nearest Authorized Aquathin Dealer. If we do not have a Dealer in the immediate area, Aquathin will be pleased to provide you Factory Direct Sales and Service. At the moment we do establish a Dealer in your area, your information will be transferred to the Dealer. Thank you for choosing Aquathin to provide your family or business, the very best in home water security.