Water Quality Association releases national opinion survey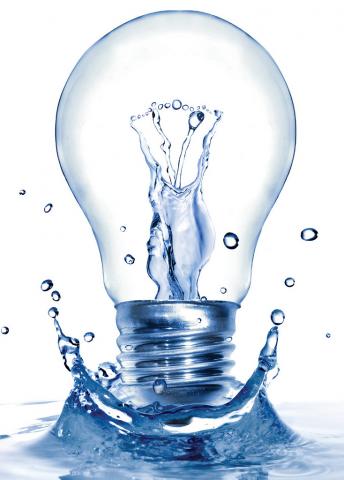 LISLE, Ill., March 28, 2017 /PRNewswire-USNewswire/
     Awareness of water quality issues and contaminants that might affect water quality has risen over the past two years, while the number of Americans who identify lead as a possible contaminant rose significantly, according to an independent survey conducted by Applied Research-West, Inc. on behalf of the Water Quality Association (WQA).
Conducted in January and February of 2017, the study offers a snapshot of Americans evolving attitudes and perceptions about their water. It is the sixth time in 13 years the Water Quality Association (WQA) has commissioned this professional opinion research team.
Among the major findings:
News coverage of the Flint, Michigan lead crisis likely played into the rise of awareness of water quality issues from the news media, said WQA Executive Director Pauli Undesser. This might have also contributed to the increase in the number of respondents who identified lead as a possible water contaminant.
More than half (52%) of those surveyed perceive the federal laws governing drinking water quality are not strict enough. A sizeable majority of consumers (75%) believe that the primary responsibility for ensuring safe drinking water lies outside their home, with the municipality.
These results suggest increasingly that point-of-use/point-of-entry water treatment may present a viable solution for communities with problematic water supplies. More than 99% of the water coming into our homes is not used for drinking. By installing protection at or near the tap, consumers can protect the water that is most important to them.
The findings also reveal that boil water alerts tend to trigger the purchase of water filtration systems. Close to half of respondents (41%) said they purchased a water filtration device after a unsafe water for use or boil-water alert was issued in their area. Many of these respondents said they bought a filtered water pitcher, refrigerator filter system, or reverse osmosis system.
 In addition, over half of respondents would be willing to pay more for home water treatment systems to remove lead (63%), arsenic (60%), pharmaceuticals (57%) and other contaminants.
How the survey was conducted: The report presents the findings of a national online survey conducted by Applied Research-West, Inc. between February 1-February 15, 2017.  A total of 1,711 adults over the age of 18 and living in private households were interviewed.  ARW used a random sampling procedure and the survey results are accurate within +/-2.2 percent.  The results are representative of all U.S. adults over 18.
GALLUP POLL:  http://www.gallup.com/poll/207536/water-pollution-worries-highest-2001.aspx?version=print
WQA is a not-for-profit trade association representing the residential, commercial, and industrial water treatment industry. Since 1959, the WQA Gold Seal certification program has been certifying products that contribute to the safe consumption of water. The WQA Gold Seal program is accredited by the American National Standards Institute (ANSI) and the Standards Council of Canada (SCC).
For More Information About Aquathin, click
https://www.facebook.com/aquathin/
https://www.linkedin.com/in/alfielipshultz/