Study finds alarming levels of 'forever chemicals' in US mothers' breast milk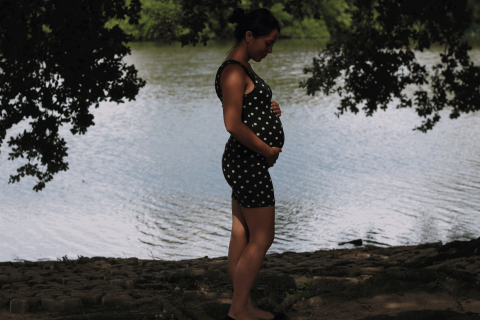 This Is Why Aquathin
Is Masters Of Water's Last Mile
Toxic chemicals known as PFAS found in all 50 samples tested at levels nearly 2,000 times what is considered safe in drinking water

[ AQUATHIN COMMENTARY: AS YOU READ BELOW, LEVELS THAT ONCE WERE NOT CONSIDERED TOXIC IN 2005

ARE NOW 2000 TIMES HIGHER. 
GIVEN THE CHOICE TO CONSUME CONTAMINATES AND WAIT WHILE THEY CONCENTRATE FURTHEROR NOT
WE CHOSE "NOT"
EVERY AQUATHIN MULTI-BARRIER RODI UF CUSTOMER AND THEIR FAMILIES HAVE NEVER CONSUMED OR COOKED WITH PFAS, FIRE RETARDENT CONTAMINATED TAP OR WELL WATER FOR THE PAST 40 YEARS !!!!! ]
The study shows that PFAS contamination of breast milk is likely universal in the US,, said Erika Schreder, the reports co-author. Photograph: Compassionate Eye Foundation/David Oxberry/Getty Images
A new study that checked American womens breast milk for PFAS contamination detected the toxic chemical in all 50 samples tested, and at levels nearly 2,000 times higher than the level some public health advocates advise is safe for drinking water.
The findings are cause for concern and highlight a potential threat to newborns health, the studys authors say.
The study shows that PFAS contamination of breast milk is likely universal in the US, and that these harmful chemicals are contaminating what should be natures perfect food, said Erika Schreder, a co-author and science director with Toxic Free Future, a Seattle-based non-profit that pushes industry to find alternatives to the chemicals.
PFAS, or per and polyfluoroalkyl substances, are a class of about 9,000 compounds that are used to make products like food packaging, clothing and carpeting water and stain resistant. They are called forever chemicals because they do not naturally break down and have been found to accumulate in humans.
They are linked to cancer, birth defects, liver disease, thyroid disease, plummeting sperm counts and a range of other serious health problems.
Though researchers are concerned by the findings, newborns are difficult to study so there has not been a thorough analysis of how PFAS affect them, said Sheela Sathyanarayana, a co-author of the study and pediatrician with the University of Washington.
But she added that studies of older children and adults have linked the chemicals to hormonal disruptions and suggests PFAS harm the immune system, which could be especially problematic for infants because breast milk bolsters their immune system.
The article also discusses that the vast majority of the chemicals discussed below are unregulated.  The writer inappropriately plays this down by demonstrating how much water one would have to consume to obtain the same amount of caffeine in coffee, because other chemicals such as the fire retardants are "bioaccumulating" meaning that with each sip, the chemical remains in your body...accumulating...and not good as flame retardants are a known carcinogen.  Flame retardants are located in increasing quantities in fish and mothers breast milk as far away as Alaska.