Plume of contamination threatens drinking water in Bethpage, NY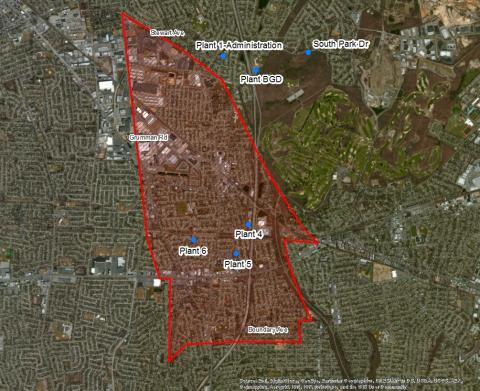 AQUATHIN CUSTOMERS DON'T DRINK CONTAMINATED WATER IN BETHPAGE, NY!!
Friday, February 17, 2017 06:36PMBETHPAGE, Long Island (WABC) --There's a new study trying to figure out how to get rid of a plume of contamination and make the drinking water safe for a quarter million people in the Nassau County Hamlet of Bethpage."They take it with ice, sometimes without ice," said Jean-Paul Zuhur, a waiter. Serving tables at Farmingdale's Grecian Grille, Zuhur doesn't hear people talk about the water, but it's certainly on his mind."We have a water filter at our house and I fill it up every day, I try not to drink from the tap water if I'm not heating it up first," Zuhur said.The fear is the Bethpage plume, full of toxins in their water supply on Long Island.It's on the move, and could impact more and more people."We need to stop the plume from reaching any other water districts that is our single goal" said Commissioner Basil Seggos, State Department of Environmental Conservation. Friday, the state took an aggressive step towards containing the plume."We will be, over the next few months, rolling out both field work and computer data work, lab work to characterize not only where the plume is, but how it can be most efficiently remediated," Seggos said.The toxic plume was formed decades ago from disposal practices at the Grumman plant where weapons and planes were produced for the Navy.The state is paying for the study out of a state super fund.But the state, along with the people impacted by the toxins, doesn't want just taxpayers footing the bill. "The company that did all the damage should probably be paying us out or they should be funding the entire project," Zuhur said.Even with the study, it's not clear how long before the toxic plume is contained.For now, people there continue just to live with it."It's been a long time coming," said Bob Dittmeir, a resident.
A FREE SERVICE FROM AQUATHIN TECH SUPPORT NEWS WIRES !!!
FOR THE BEST TASTE IN LIFE &
37 Years Pure Excellence
...into another Quarter Century re-inventing the water industry !
Think Aquathin...AquathinK !
( visit the all new www.aquathin.com )
For More Information About Aquathin, click
https://www.facebook.com/aquathin/
https://www.linkedin.com/in/alfielipshultz/