"Nobody is safe": Plastic found in drinking water on five continents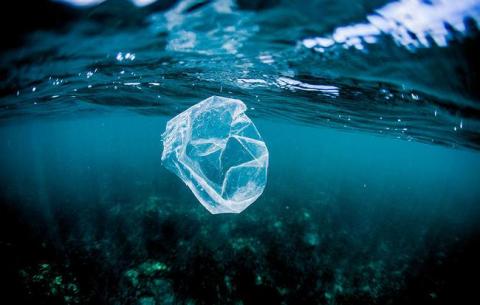 YOU KNOW OUR ARTICLE "LEGALLY SAFE VS TOTALLY SAFE..." AND NOW THIS AUTHOR WRITES "NOBODY IS SAFE"
So THREE BIG POINTS pop up about the 5 MUST READ articles below
1) Plastic found in drinking water everywhere. Found or discoveredbottom line it's been there for decadespeople and animals consuming itand only now published.
2) The articles fail to address Xenobiotics AND Xenoestrogens "cocktail" produced from destruction / degradation of plastics.
3) And concerning "Nobody Is Safe"WRONG >>> Aquathin Multi Barrier RODI Customers don't drink "plastic particles, xenobiotic, xenoestrogen contaminated" drinking water !!!
AN INFORMED CUSTOMER BECOMES AN AQUATHIN CUSTOMER. PLEASE SHARE.
Your Team Aquathin
***
New Global Water Contaminant Found: Organ-Penetrating Plastic Nanoparticles Sputnik International https://sputniknews.com//201709081057197453-water-contami/ According to a report by the Sacramento Bee, the researchers examined 159 water samples from many nations across five continents, and found that ...
SEPTEMBER 6, 2017 / 1:08 PM / 2 HOURS AGO "Nobody is safe": Plastic found in drinking water on five continents Anna Pujol-Mazzini
HTTPS://UK.REUTERS.COM//NOBODY-IS-SAFE-PLASTIC-FOUND-IN-DR
LONDON, Sept 6 (Thomson Reuters Foundation) - Tiny pieces of plastic have been found in drinking water on five continents - from Trump Tower in New York to a public tap on the shores of Lake Victoria in Uganda - posing a potential risk to peoples health, researchers said on Wednesday. Plastic degrades over time into tiny particles known as microplastics, which were found in 83 percent of samples from Germany to Cuba to Lebanon analysed by U.S.-based digital news organisation Orb Media.If you ask people whether they want to be eating or drinking plastic, they just say: No, thats a dumb question, said Sherri Mason, one of studys authors and a chemistry professor at the State University of New York.Its probably not something that we want to be ingesting, but we are, whether through our drinking water, through beer, juice. Its in our food, sea-salt, mussels. Nobody is safe, she told the Thomson Reuters Foundation. Microplastics of up to 5 millimeters are also in bottled water, she said. The health impacts of ingesting plastics are unclear but studies on fish have shown they inhibit hatching of fertilised eggs, stunt growth, and make them more susceptible to predators, increasing mortality rates. Microplastics absorb toxic chemicals from the marine environment, which are released into the bodies of fish and mammals who consume them, Orb Medias chief executive, Molly Bingham, said in a statement. While many studies have shown the prevalence of microplastics in the world's oceans, where more than 5 trillion pieces of plastic are floating, it is the first time research has been conducted into drinking water. (Reporting by Anna Pujol-Mazzini @annapmzn, Editing by Katy Migiro. Please credit the Thomson Reuters Foundation, the charitable arm of Thomson Reuters that covers humanitarian news, women's rights, trafficking, property rights, climate change and resilience.
***
USA TODAY 94% of U.S. tap water contaminated by plastic fibers including from the faucets at Trump Tower Matthew Diebel, USATODAYPublished 9:51 a.m. ET Sept. 6, 2017 | Updated 12:03 p.m. ET Sept. 6, 2017https://www.usatoday.com//94-u-s-tap-water-cont/636662001/
Plastic fibers are found in much of the world's tap water
Virtually all the world's tap water is contaminated by microscopic plastic fibers, a new study claims.Time
(Photo: Remy Gabalda, AFP/Getty Images)
Trump Tower, we have a plastics problem. Researchers who tested tap water from around the world found that more than 80% of the samples contained microscopic-sized plastic fibers including from President Trumps New York City home, they said. The contamination is particularly high in the United States, where 94% of faucet water is affected, including in samples from the U.S. Capitol and the headquarters of the Environmental Protection Agency. According to the study, commissioned by the data journalism website Orb and conducted by researchers at the University of Minnesota, the highest rates of contamination was found in Lebanon and India, while the lowest occurred in Europe, where 72% of samples contained fibers. Orb said scientists believe that most of the tiny fibers originate from clothes, upholstery and carpets, including particles released by the actions of washing machines and dryers. According to a U.K. study, each cycle of a washing machine could release more than 700,000 microscopic plastic particles, The Guardian reported. According to Orb, such material, known as microplastics, has been shown to absorb toxic chemicals linked to cancer and other illnesses, which are then released when consumed by fish, farm animals and humans.It became clear very early on that the plastic would release those chemicals and that actually, the conditions in the gut would facilitate really quite rapid release, Richard Thompson, a researcher at Englands Plymouth University, told Orb. Another scientist, Sherri Mason, a microplastics expert at the State University of New York in Fredonia who supervised the analyses, said studies of wild animals have already raised concerns. If its impacting (wildlife), she told The Guardian, then how do we think that its not going to somehow impact us?However, its not worthwhile fleeing to bottled water to avoid microplastics they also were also found in samples of bottled water tested by researchers, Orb reported.
*** The US Has The Highest Rate Of Plastic-Contaminated Tap Water In The World Rodale's Organic Life In a recent study the US had the highest contamination rate, at 94%, of plastic fibers found in its tap water.
*** Even bottled water can have microplastics Down To Earth Magazine http://www.downtoearth.org.in//even-bottled-water-can-have Tap water from around the world was contaminated with microplastics, showed a recent study. ... Bottled water in the US also had microplastics, it said.
For More Information About Aquathin, click
https://www.facebook.com/aquathin/