MICROPLASTICS FOUND IN 90% OF BOTTLED WATER...WHO LAUNCHES HEALTH REVIEW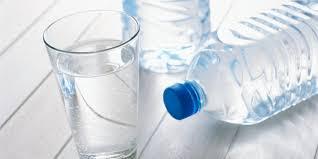 This week environmental medias  reported (see article below)  that studies at a New York university show more than 90% of 259 bottled water brands contained plastic microfiberssome had gargantuan counts.
So here's our questions:
A)  Do you think this just happened?  Or continuous for decades
B)  What about regulating agencies i.e. NSF and FDA overseeing operations?   Well, this is a perfect example of "under-regulated and non-regulated"  contaminates.  Plastic microfibers aren't included in protocol testing.
[ AQUATHIN EDITOR NOTE:  AQUATHIN CUSTOMERS DON'T DRINK PLASTIC MICROFIBRE CONTAMINATED WATER.
WHYBECAUSE THEIR AQUATHIN MULTI BARRIER RODI WATER PURIFICATION SYSTEM IS THEIR LAST LINE OF DEFENSE ]
Scientists at the State University of New York analyzed 259 bottled water samples from 19 locations in nine countries and found that more than 90 percent contained tiny plastic fibers. On average, the study discovered 325 plastic particles for every litre of water being sold. In response to the findings, the WHO is launching a review into the potential risks of plastic in drinking water. The Guardian
For More Information About Aquathin, click
https://www.facebook.com/aquathin/
https://www.linkedin.com/in/alfielipshultz/