"MIAMI-DADE TAP-WATER WELLS WERE POLLUTED BY FIREFIGHTING CHEMICALS"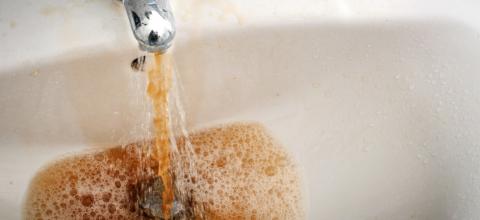 Miami-Dade Tap-Water Wells Were Polluted by Firefighting Chemicals
Miami New Times
Recent testing shows the groundwater at Miami Dade College's North Campus is contaminated with firefighting chemicals that pose health risks, ...
https://www.miaminewtimes.com/news/miami-drinking-water-wells-contaminated-with-pfas-11574521
Forever chemicals do not break down naturally in the environment. PFAS contamination has been linked to several health problems, including birth defects, thyroid disruption, and cancer, according to the EPA.
Florida does not have its own PFAS safety standard and instead relies on federal guidelines, which recommend that municipalities maintain PFAS levels lower than 70 parts per trillion.
Testing conducted on seven monitoring wells on Miami Dade College's North Campus this past October, however, revealed PFAS readings far exceeding 70 parts per trillion. The on-campus well with the least amount of PFAS contained 800 parts per trillion; the well with the most PFAS contained 26,100 parts per trillion.
The state was notified of the "exceedances" shortly after the testing. Officials are expected to sample nearby private wells soon, DEP records show.
So THREE BIG POINTS pop up about this
1)  Florida does not have a legal limit (MCL) for PFAS.  Federal recommendation is 70 parts per trillion.
2)  What are South Florida Citizens supposed to drink while waiting for "safe" ???
3)  Aquathin South Florida Customers don't drink "PFAS contaminated" drinking water !!!
WHYBECAUSE Your Aquathin Multi Barrier RODI removes PFAS for POUAND IS YOUR LAST LINE OF DEFENSE !
For residential POE with 1/2" to 1" water pipe, Aquathin is adding media to the SYNBFF-1 and 2 with two full cubic feet of GAC, followed by the AquaShield ASTF4003 (SED / BLOCK / ASTF).  Larger pipe sizes, water volumes, PFAS concentrations will be individually reviewed for recommended treatment at that time.
A FREE SERVICE FROM AQUATHIN TECH SUPPORT NEWS WIRES !!!
I LOVE MY AQUATHIN !  AND REMEMBER, THE NEXT BEST THING TO OWNING AN AQUATHIN IS RECOMMENDING ONE TO A FRIEND !!
For More Information About Aquathin, click
https://www.facebook.com/aquathin/
https://www.linkedin.com/in/alfielipshultz/