MARCH 22 IS WORLD WATER DAY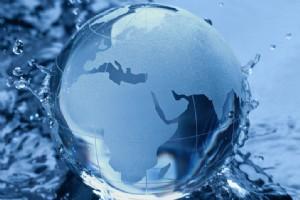 World Water Day, on 22 March every year, is about taking action to tackle the water crisis. Today, there are over 663 million people living without a safe water supply close to home, spending countless hours queuing or trekking to distant sources, and coping with the health impacts of using contaminated water.
The Sustainable Development Goals, launched in 2015, include a target to ensure everyone has access to safe water by 2030, m...aking water a key issue in the fight to eradicate extreme poverty. In 1993, the United Nations General Assembly officially designated March 22 as World Water Day. World Water Day is coordinated by UN-Water in collaboration with governments and partners.
On March 22nd, World Water Day 2017, Pope Francis will inspire a global conversation. His address from the Vatican will help shift how the world values and understands its single most precious resource: water. Immediately following the Papal address, at 10:30 a.m. CET, 400 thought leaders from around the world will convene at WATERSHED. These policy makers and academics, together with students, artists, business leaders and men and women from the most at-risk populations will begin an unprecedented dialogue around the value and values of water.
The conference is co-hosted by the Vaticans Pontifical Council for Culture and the Club of Rome. Collaborating partners include Circle of Blue, with input from the World Economic Forum Global Future Council on the Environment
For More Information About Aquathin, click
https://www.facebook.com/aquathin/