"LEGALLY SAFE AND TOTALLY SAFE ARE TWO DIFFERENT ADDRESSES...WHERE DO YOU WANT TO LIVE !?!?!"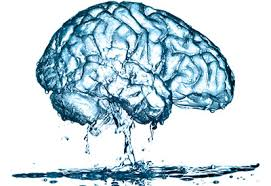 OK, you go to the grocery store and have a choice to buy a chicken loaded with antibiotics and steroids or a free range raised chicken...one is legally safe and the other is totally safe...which one do you cook for your family? Your car needs new tires and you have a choice of retreaded used tires or new steel belted radials...one is legally safe and the other is totally safe...which ones do you ride your family on?
The above comparison is easily understood by you and majority of Consumersand similarly applies in comparison to tap water vs. purified water. "The Clean Water Act regulates 91 contaminants...if tap water contains less than the Maximum Contaminate Levels of Acceptance (MCL) of each of these 91 contaminates, your water is legally safe. The EPA is looking at 7500 other contaminates not regulated but known to be in tap water and only considering regulating 104 more, hence tap water is not totally safe by standards...otherwise, why would they be looking to regulate more contaminates. Reports don't reveal all. "Most Americans probably think they have a good idea of whats being detected in their water. Federal law requires water providers to distribute annual consumer confidence reports that reveal levels of regulated contaminants. Providers are not, however, required to tell people if they find a contaminant that is not on a U.S. Environmental Protection Agency list. And there are no pharmaceuticals on the EPA list." Now let's consider recycled water referred to as Toilet To Tap...which contains even more than the 7500 contaminates found in tap water, yet politicos are allowing this (more than just the "ick factor") to occur...remember, they are advertising to their public that your water is "safe" meaning "legally" because only 91 contaminates are regulated. INCIDENTALLY ( I hate fine print to make the following point), AND AS A REMINDER, THE CLEAN WATER ACT ONLY HAD 22 ORIGINAL REGULATED CONTAMINATES MANY OF WHICH HAVE HAD THEIR MCL'S FURTHER REDUCED OVER TIME BECAUSE OF CONTINUOUS LABORATORY AND GOVERNMENTAL RESEARCH. MANY OF THE REMAINING 91 CONTAMINATES HAVE MCLG. G=GOAL OF LOWER CONCENTRATIONS TO IN EFFECT. SOOOOOOOOOOOOOOOOO, COMMON SENSE SAYS THAT THE WATER WE WERE TOLD 20 AND 30 YEARS AGO WAS "LEGALLY SAFE" TO DRINK, WAS NOT BY TODAY'S STANDARDS...AND THE "G" MEANS THAT IT'S NOT SAFE BY FUTURE STANDARDS.
And here is another real conundrum...existing infrastructure cannot deal with the old regs let alone with the new ones. Hence legally safe is more of a "paper term" vs. practice. Further consider now the "evolution of contaminate awareness". When a new contaminate is found, first, it's considered safe > we're watching but not concerned > concerned but unregulated > causes disease and given an MCL > reduce that MCL...and all this takes approximately 12-20 yearsof exposure. A solid example: A pesticide producer creates a chemical used on farm fields and lists safe handling procedures. The result years later is EPA scambling to figure out how much we are allowed to drink and bath in when the pesticide emerges in ground water sources. Europe banned atrazine. In central Florida there is a large fresh water lake collecting millions of gallons of farm runoff for years laced with atrazine...the result, are gender bended fish and two headed frogs with three legs.
CONSUMERS NOW KNOW THAT TOTALLY SAFE MEANS FREE OF SALTS, HEAVY METALS, SOLVENTS, PESTICIDES, HERBICIDES, FUNGICIDES, RODENTICIDES, CHEMICALS, RADIONUCLIDES, NITRATES, ARSENIC, AND DISEASE CAUSING WATERBORNE MICROORGANISMS.
For more information click http://www.aquathin.com/PDF/Where-Do-You-Want-To-Live.pdf .
I LOVE MY AQUATHIN ! AND REMEMBER, THE NEXT BEST THING TO OWNING AN AQUATHIN IS RECOMMENDING ONE TO A FRIEND !!
Let me know what you AquathinK !
For More Information About Aquathin, click
https://www.facebook.com/aquathin/