"INSECTICIDES FOUND IN TAP WATER FOR THE FIRST TIME"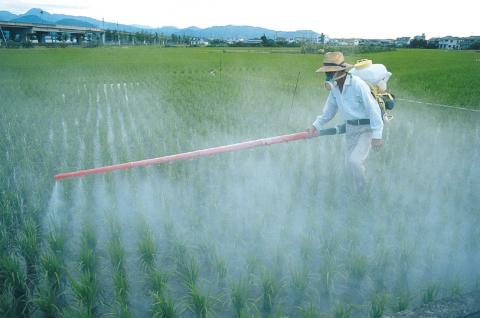 Dear Aquathin Dealer OnLine, Splash NewsBulletin Members;
Please recall earlier Tech Bulletins discussion Emerging Contaminates.  Here is yet another Neonicotinoid insecticides.  I respectfully request you read this article throughand especially the 2 Comments.
We strongly agree with Mr. Schwartz's empirical facts and opinion.
FURTHER, WE BELIEVE THERE IS NO LEVEL OF ACCEPTANCE FOR NEONICOTINOIDS IN DRINKING WATER.
AQUATHIN CUSTOMERS DON'T DRINK NEONICOTINOID CONTAMINATED WATER.   Your Aquathin Reverse Osmosis Deionization MultiBarrier Process sees to that !!!  
Traces of an insecticide have been discovered in tap water for the first time.
Samples taken by scientists in Iowa showed that levels of neonicotinoid chemicals remained constant despite treatment. However, drinking water treated using a different method of filtration showed big reductions in neonic levels, BBC News reported.
Chemists and engineers from the U.S. Geological Survey, a federal agency, and the University of Iowa, published the findings this week in Environmental Science & Technology Letters. They noted that the insecticides are difficult to treat in conventional water treatment processes.
Neonicotinoid insecticides are widespread in surface waters across the agriculturally intensive Midwestern United States. We report for the first time the presence of three neonicotinoids in finished drinking water and demonstrate their general persistence during conventional water treatment, the study said.
An Iowa City treatment facility where some samples were taken had lower concentrations of the contaminants. The plant used granular activated carbon (GAC) filtration, according to the study.
GAC rapidly and nearly completely removed all three neonicotinoids. Clothianidin is susceptible to reaction with free chlorine and may undergo at least partial transformation during chlorination, the study said.
The study called GAC a potentially effective management tool for addressing insecticides contamination.
There is no U.S. EPA limit for neonicotinoids in drinking water, reports said.
Gregory LeFevre, a study author and University of Iowa environmental engineer, spoke to The Washington Post about the significance of the findings.
Having these types of compounds present in water does have the potential to be concerning, he said, but we dont really know, at this point, what these levels might be.
Even before this report was published, insecticides in the study had a dicey reputation.
Of the many pesticides that American farmers have embraced in their war on bugs, neonicotinoids are among the most popular. One of them, called imidacloprid, is among the worlds best-selling insecticides, boasting sales of over $1 billion a year. But with their widespread use comes a notorious reputation that neonics, as they are nicknamed, are a bee killer. A 2016 study suggested a link between neonicotinoid use and local pollinator extinctions, though other agricultural researchers contested the pesticides' bad rap, The Washington Post reported.
For similar stories visit Water Onlines Drinking Water Contaminant Removal Solutions Center.
Comments
Joe Cotruvo · Joe Cortruvo is retired  USEPA Director of Drinking Water Standards Division,Director of Risk Assessment Division in Pollution Prevention and Toxics. 
Contrary to what one reads in the Washington Post and august publications like ES&T Letters, EPA actually has produced conservative health based drinking water values for these and virtually all pesticides. For these 3 the lifetime values are : 630 ppb for Cothianidin; 360 ppb for imidadoprid; and 77 ppb for thiamethoxam. These values are more than 1000 times higher than the 0.00024 to 0.057 ppb that the Iowa researchers reported. So, although the detection is sort of interesting, it is of no public health consequence.Wouldn't it be nice if researchers and journalists actually understood their topic before talking and writing about it?
REPLY BELOW
Paul Schwartz
Joe, you have been dissembling about and minimizing legitimate public health concerns about poisons in drinking water since you dismissed the gravity of the lead in water at the tap poisoning of Washington DC that was at its height from 2001 to 2004. Here in DC we had an exposure that had 20X to 30X the amount of lead at the tap than they had in Flint. MI. A retrospective, peer reviewed, national award winning study authored by Dr. Dana Best of National Children's Hospital Center, Washington DC and Dr. Marc Edwards, VA Tech, Blacksburg, VA showed that our the lead in our water was strongly associated with 200 fetal deaths and 2000 bad birth outcomes over what would be normally expected at the population level in DC. Also, between 800 and 42,000 children across our city got elevated blood leads due to the high levels of lead at the tap that were knowingly covered up by the DC Water And Sewer Authority whose Board of Directors you sat on. The "Community Pledge" your board passed which promised $300 million in accelerated lead service line replacement (which we stopped after the expenditure of $100 million) increased the levels of lead in many DC households and led to a 37% spike in miscarriage, spontaneous abortion and other bad birth outcomes. Your understanding of the science is incomplete, flawed and begs the question -- wouldn't it be nice if those who claim scientific and public health authority actually understood their topic before being condescending to others and stop replicating white male disease which harms people and the planet. You Sir represent the worst of the science and engineering long standing attempts to silence and erase affected publics by heaping scorn on these publics. EPAs conservative "standards" for lead in water missed entirely the severe lead poisoning in both Washington, and Flint, MI whose Water Authorities pointed out at the time that they were in full compliance with the Lead in Copper Rule (LCR) triennial compliance benchmark also known as the 15 ppb, 90 percentile lead action level (LAL). You Sir, know that most pesticides have no MCLs set for them and that these dangerous chemicals degrade and recombine both in our drinking water sources and then again in the delivery systems when they get past antiquated and outdated filtration and into our drinking water delivery systems. You Sir, know that our understanding of how the cumulative impacts of this source of contamination along with exposures to these chemicals in the air we breathe, the food we eat and other sources, is at best primitive. You ought to be ashamed of yourself and this display of hostility and ignorance. For such an "educated" man you have revealed a surprising lack of common sense and integrity. Regards, Paul Schwartz Campaign for Lead Free Water, Organizing Committee Washington, DC (202) 279-0438
I LOVE MY AQUATHIN !  AND REMEMBER, THE NEXT BEST THING TO OWNING AN AQUATHIN IS RECOMMENDING ONE TO A FRIEND !!
Let me know what you AquathinK !.
For More Information About Aquathin, click
https://www.facebook.com/aquathin/
https://www.linkedin.com/in/alfielipshultz/