HACKERS ATTEMPT TO POISON MUNICIPAL WATER IN FLORIDA IN CYBERATTACK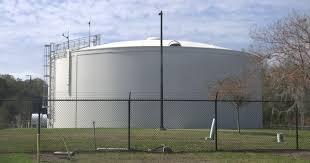 Dear Aquathin Dealers OnLine, Health & Wellness Doc, Splash NewsBulletin Members;
Today's Top Stories, Told in Numbers
15,000
 
Hackers sought to add a dangerous amounts of chemicals to the drinking water of around 15,000 people in a town near Tampa, Florida. Reuters reports that the hackers remotely gained access to a software program on the computer of an employee at the water treatment facility and attempted to dump sodium hydroxide into the water. The water treatment operator was able to reverse the command quickly, before it caused harm.
 
In context: Water Sector Prepares For Cyberattacks
The FBI and Secret Service have been called in to assist in an investigation. Pinellas County Sheriff Bob Gualtieri said he does not know who is responsible for the cyberattack.
The important thing is to put everyone on notice, he said. This should be a wake-up call.
It was sheer luck that a person was watching the computer monitor when the hack initiated the overdose of lye.
One month after 9/11 Aquathin issued a NewsBulletin about deep concerns of potential bioterrorism hacker attacks on municipal water plants.
While governments ratchet up counter terrorism efforts 20 YEARS LATER, the last line of defense is HAS ALWAYS BEEN your Aquathin Multi Barrier RODI UF Purification System.
AQUATHIN WE OBSESS OVER HIGHEST QUALITY OF WATER & CUSTOMER SATISFACTION40 YEARS PURE EXCELLENCE
A FREE SERVICE FROM AQUATHIN TECH SUPPORT NEWS WIRES !!!
 
I LOVE MY AQUATHIN !  AND REMEMBER, THE NEXT BEST THING TO OWNING AN AQUATHIN IS RECOMMENDING ONE TO A FRIEND !!
 
Let me know what you AquathinK !
Warmest regards to all...as well, your comments are always welcome and very much appreciated.