FLANDERS STREAM SO POLLUTED 'WATER COULD BE USED AS PESTICIDE !!!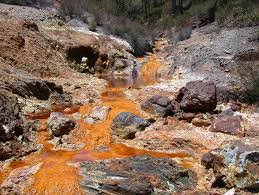 Flanders stream so polluted 'water could be used as pesticide'
The research found more than 100 pesticides and 21 drugs of which a quarter are banned. Half of the streams analysed - in Austria, Belgium, Denmark, France, Germany, Italy, the Netherlands, Poland, Spain and the United Kingdom
70 Hazardous pesticides found in Wulfdambeek stream, a waterway in Ledegem, Belgium. Decades ago, the stream was used for drinking water, but now the concentration of pollutants is so high that researchers say the water would likely work as a pesticide. It has been dubbed Europes most polluted stream. The Guardian
https://www.theguardian.com/environment/2019/apr/12/flanders-stream-so-polluted-water-could-be-used-as-pesticide?mc_cid=94574269f5&mc_eid=5f25b47066
So FIVE BIG POINTS pop up about this
1)  The Europe can't comply with present limit regulationsbecause there are none for many pesticides and zero for drugsand rarely tested.
2)  What are EU Citizens supposed to drinkbottled water ?, what to prepare foods and cook with ? make ice ? while waiting for "better" ???
3)  This article is focused only on the specific contamination and not the "totality" of the other dissolved under-regulated and non-regulated contaminates including human and animal pharma.
https://www.aquathin.com/sites/default/files/Where-Do-You-Want-To-Live.pdf
4)  Now that you know this, would you buy a filter that continually allows your family to consume contaminatesor invest in an Aquathin that removes all contaminates to the very best possible capacityfor generations !!!
https://www.aquathin.com/your-water/tech-ratings
5)   AquathinEurope Customers don't drink "pesticides, drugsnor any other contaminates" in their drinking water !!!
AT AQUATHIN WE OBSESS OVER HIGHEST QUALITY OF WATER & CUSTOMER SATISFACTION40 YEARS PURE EXCELLENCE
A FREE SERVICE FROM AQUATHIN TECH SUPPORT NEWS WIRES !!!
I LOVE MY AQUATHIN !  AND REMEMBER, THE NEXT BEST THING TO OWNING AN AQUATHIN IS RECOMMENDING ONE TO A FRIEND !!
Let us know what you AquathinK !
Warmest regards to all...as well, your comments are always welcome and very much appreciated.
For More Information About Aquathin, click
https://www.facebook.com/aquathin/
https://www.linkedin.com/in/alfielipshultz/