EUROPE PUTS THE SPOTLIGHT ON INDOOR AIR POLLUTION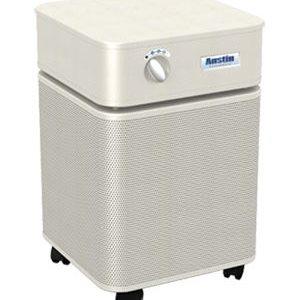 ??? Is the air in your home toxic ??? [originally posted 4/1/16]
MAJOR STUDY FROM EUROPE PUTS THE SPOTLIGHT ON INDOOR AIR POLLUTION
...
It's well established that emissions from vehicles and industry are polluting the air in our cities. But until now, there have not been many studies to show the catastrophic effects indoor air pollution can have on our health.
A team from the Royal College of Physicians (RCP) and the Royal College of Pediatrics and Child Health (RCPCH) have been working on a report to measure exactly how the air inside our homes affects us.
Kitchen products, faulty boilers, open fires, fly-sprays and air fresheners are all to blame. According to the report, in Europe alone, poor indoor air quality is responsible for around 99,000 premature deaths every year.
The effects of pollution are staggering and start way before we are even born. It can affect fetal development and cause premature birth. Young children are developing asthma as a result of exposure to bad air. And it doesn't stop there. Health problems can continue right through into adulthood and old age. Exposure to pollution increases the risk of suffering from heart attacks, lung disease and strokes.
The report is calling for big reforms, including the need to put pressure on major polluters to ensure they implement changes. We also need to see improvements in the way we monitor pollution. The report is also calling for the economic impact of air pollution to be clearly defined, as well as the way it affects our health.
For more on the findings, follow the link here.https://www.rcplondon.ac.uk//doctors-say-40000-deaths-year
(reprinted from Austin newsletter April 2016)
For More Information About Aquathin, click
https://www.facebook.com/aquathin/