Erin Brockovich gets political: 'We have a national water crisis' that no one is acknowledging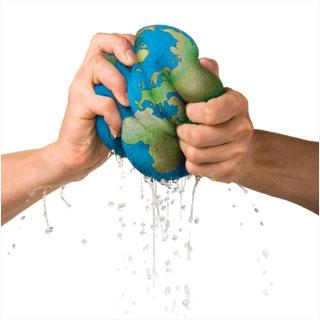 More and more frequently, the public is receiving news of increasing regulated and non-regulated contaminates in drinking water. Erin Brockovich hammers home the highest degree of apathynegligence in the article pasted below.
This past week we received Customer inquiries for how to remove vinyl chloride, PFOAs, PFOS. It is important for Aquathin Dealers to help Customers understand and make clear that a filter designed for the "contaminate du jour" often does not address reduction / removal of salts, heavy metals, disease causing water borne microorganisms, arsenic, fluoride, nitratesthat from time to time can accompany other emerging contaminates like Chromium 6, vinyl chloride, animal and human pharmaceuticals. Aquathin's Multi-Barrier Reverse Osmosis Deionization Purification System does.
     *** Erin Brockovich gets political: We have a national water crisis that no one is acknowledging
Posted on Monday, October 24, 2016 by CNN
The 2016 presidential race between Hillary Clinton and Donald Trump has become a substance-free fight between two teenagers who dont like each other, according to environmentalist Erin Brockovich, who told CNN that she has not decided whether she will be casting a ballot November 8.
I dont know what were resolving. Theres a lot of name-calling and accusations and innuendos, Brockovich said. Were watching a campaign and I feel like Im watching some reality show of two teenagers in high school who dont get along.
The famed consumer advocate and environmental activist lamented the state of American politics and called out the Republican and the Democratic parties for failing to recognize that we have a national water crisis.
Including the water crisis in Flint, Michigan, Brockovich cited 18 states that are dealing with water contamination with substances like lead and hexavalent chromium, and said that politicians have failed to recognize that clean water is a national security issue.
Brockovich began her work on ground water issues and contamination in 1992 in Hinckley, California, and became a household name in 2000 when Julia Roberts portrayed her in the Oscar-winning film, Erin Brockovich, which chronicles her lawsuit against the Pacific Gas and Electric Company.
Brockovich won the lawsuit against PG&E but said that she soon learned that this case was not a one-off situation.
The issues that were having with water are worse and the magnitude is bigger than anything I imagined possible, Brockovich said, adding that over the years, the situation has not gotten better.Brockovich grew up in a staunchly Republican family in Kansas but has been living in the blue state of California for decades. She said that she has never associated with a particular party.
She said that too often, officials politicize water and nobody will meet each other in the middle.
Id like to find and vote for a candidate, whether Republican or Democrat that has the best interest in the health and welfare of everybody in this country, Brockovich said
SO YOU KNOW WHO ISN'T HAVING A "WATER CRISIS" YOUR AQUATHIN RODI CUSTOMERS !!!
I LOVE MY AQUATHIN ! AND REMEMBER, THE NEXT BEST THING TO OWNING AN AQUATHIN IS RECOMMENDING ONE TO A FRIEND !!
Let me know what you AquathinK !
Warmest regards to all...as well, your comments are always welcome and very much appreciated.
FOR THE BEST TASTE IN LIFE & 36 Years Pure Excellence ...into another Quarter Century re-inventing the water industry ! Think Aquathin...AquathinK !
** AN ISO9001:2000, ISO9001:2008 QMS REGISTERED / CERTIFIED COMPANY - (IMS 0192, NQA 12635) ** & 2008 PRESIDENT'S E STAR AWARD RECIPIENT
For More Information About Aquathin, click
https://www.facebook.com/aquathin/