CHEMICALS LINKED TO CANCER FOUND IN NJ DRINKING WATER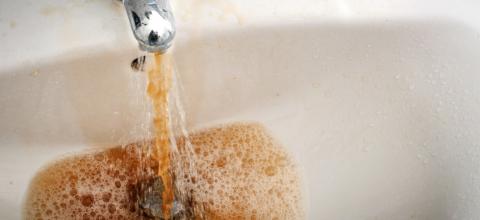 NEWS WIRE: GROUP CLAIMS CHEMICALS LINKED TO CANCER FOUND IN NJ DRINKING WATER
Group claims chemicals linked to cancer found in NJ drinking water http://newjersey.news12.com//group-claims-chemicals-linked News 12 New Jersey ... An environmental group is claiming that dozens of towns in New Jersey have contaminated drinking water. The report from Environmental Working ...
[ AQUATHIN EDITOR NOTE: AQUATHIN NORTH JERSEY MULTI BARRIER RODI CUSTOMERS DON'T DRINK CHLOROFORM, CHROMIUM, RADIUM CONTAMINATED WATER ]
A FREE SERVICE FROM AQUATHIN TECH SUPPORT NEWS WIRES !!!
FOR THE BEST TASTE IN LIFE & 37 Years Pure Excellence ...into another Quarter Century re-inventing the water industry ! Think Aquathin...AquathinK !
** AN ISO9001:2000, ISO9001:2008 QMS REGISTERED / CERTIFIED COMPANY - (IMS 0192, NQA 12635) ** & 2008 PRESIDENT'S E STAR AWARD RECIPIENT
Your Team Aquathin
For More Information About Aquathin, click
https://www.facebook.com/aquathin/