Bottled water, not soda, is U.S.'s fave drink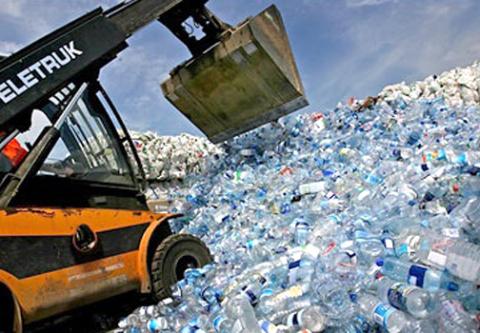 This USA TODAYarticle "reports" the "trend" BUT IT DOES NOT REPORT "THE WHY"
A)  PEOPLE ARE CHANGING LIFESTYLESEATING HEALTHIER, DRINKING HEALTHIER, EXERCISING, QUIT SMOKING, WEARING LULULEMONS & FITBITS.
B)  PEOPLE ARE EDUCATING THEMSELVES ON THEIR OWN WATER QUALITY I.E. LACK OF TRUST FOR WHAT COMES OUT OF THE TAP. 
C)  AND THIS IS A WORLDWIDE GLOBAL EVOLUTION !!!
THIS ALL GOES STRAIGHT TO YOUR AQUATHIN HEALTH & WELLNESS PROGRAM.  YOU GOTTA EMBRACE THE TIMING!!! 
Bottled water has overtaken carbonated soft drinks as the most popular beverage in the U.S., a sign that consumers' desire may finally be turning to nature's original healthy, low-calorie drink option, a study shows. 
Americans bought 12.8 billion gallons of bottled water in 2016, up close to 9% over 2015, says Beverage Marketing, a research and consulting company, some 400 million gallons more than the 12.4 billion gallons of carbonated soft drinks that they consumed. 
On a per capita basis, it averages out to 39.3 gallons of bottled water gulped per person compared to 38.5 gallons of soda pop.  Last year, consumption of bottled water per capita consumption was up 7.7%, while carbonated soft drinks fell 1.2%, from the previous year. 
Bottled water has been on an upward trajectory for the past 40 years, Beverage Consulting says. 
Bottled water effectively reshaped the beverage marketplace, Michael Bellas, chairman and CEO of Beverage Marketing, said in a statement. When Perrier first entered the country in the 1970s, few would have predicted the heights to which bottled water would eventually climb. Where once it would have been unimaginable to see Americans walking down the street carrying plastic bottles of water, or driving around with them in their cars cup holders, now thats the norm."
For More Information About Aquathin, click
https://www.facebook.com/aquathin/
https://www.linkedin.com/in/alfielipshultz/