BOIL WATER ALERTS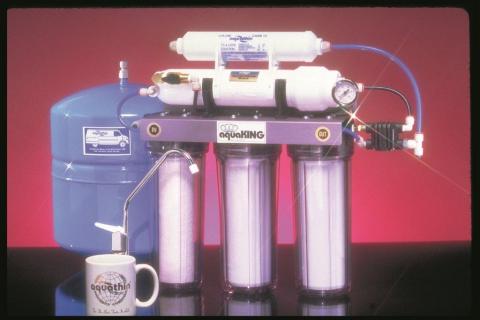 As a result of the recent Hurricanes Harvey and Irma, city-county-states have issued "Boil Water Alerts". It is a good precautionBUT HOW WITHOUT ELECTRICITY ???
REMINDER >>> AQUATHIN MULTI-BARRIER RODI CUSTOMERS ARE SAFE AND DO NOT NEED TO BOIL WATER FROM THEIR AQUATHIN PURIFICATION SYSTEM. YOUR AQUATHIN MULTI-BARRIER RODI PURIFICATION SYSTEM REMOVES DISEASE CAUSING WATERBORNE MICROORGANISMS.
I LOVE MY AQUATHIN ! AND REMEMBER, THE NEXT BEST THING TO OWNING AN AQUATHIN IS RECOMMENDING ONE TO A FRIEND !!
Let me know what you AquathinK !
Warmest regards to all...as well, your comments are always welcome and very much appreciated.
FOR THE BEST TASTE IN LIFE & 37 Years Pure Excellence ...into another Quarter Century re-inventing the water industry ! Think Aquathin...AquathinK !
** AN ISO9001:2000, ISO9001:2008 QMS REGISTERED / CERTIFIED COMPANY - (IMS 0192, NQA 12635) ** & 2008 PRESIDENT'S E STAR AWARD RECIPIENT
Alfie Alfred J. Lipshultz President & CEO
For More Information About Aquathin, click
https://www.facebook.com/aquathin/