BAD BOY REPORT: MICHIGAN COMPANY POLLUTING WATER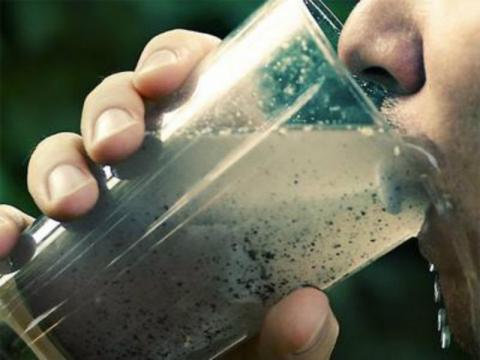 BAD BOY REPORT:  MICHIGAN COMPANY POLLUTING WATER >>> BUT HEY IT'S OK, IT'S ALREADY POLLUTED  <<< ARE YOU KIDDING US !?!?!?
WQP Water Quality Products Magazine
https://www.wqpmag.com/groundwater-treatment/water-heater-company-threatens-michigan-groundwater
OCT 16, 2018
WATER HEATER COMPANY THREATENS MICHIGAN GROUNDWATER
>>>  "But heyit's OKit's already polluted"
So THREE BIG POINTS pop up about this
1)  This Michigan companys discharge includes vinyl chloride, trichlorethylene (TCE) and ethylene dichloride, two of which are considered carcinogens by the U.S. EPA.
2)  This Michigan companys argument is that the discharge would not degrade river quality because that is already occurring.
3) ARE YOU KIDDING US !?!?!  NEVER HEARD THAT ONE BEFORE. 
[ AQUATHIN EDITOR NOTE:  Michigan Aquathin Customers don't drink "contaminated" drinking water !!!
WHYBECAUSE THEIR AQUATHIN MULTI BARRIER RODI WATER PURIFICATION SYSTEM IS THEIR LAST LINE OF DEFENSE ]
A FREE SERVICE FROM AQUATHIN TECH SUPPORT NEWS WIRES !!!
I LOVE MY AQUATHIN !  AND REMEMBER, THE NEXT BEST THING TO OWNING AN AQUATHIN IS RECOMMENDING ONE TO A FRIEND !!
Let us know what you AquathinK !
Warmest regards to all...as well, your comments are always welcome and very much appreciated.
For More Information About Aquathin, click
https://www.facebook.com/aquathin/
https://www.linkedin.com/in/alfielipshultz/