AQUATHIN UK, SUCCESSFULLY EXHIBITS AT THE LONDON DENTISTRY SHOW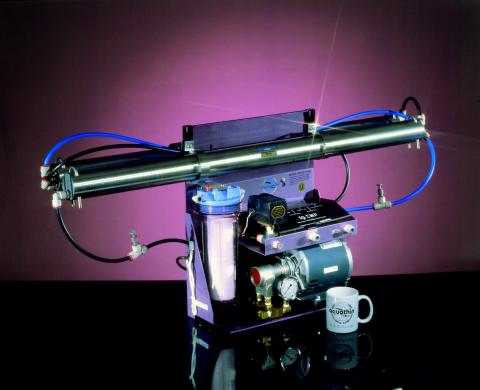 Did you know that AQUATHIN UK, is the leading supplier of water treatment systems to dental surgeries in the UK?  
The company successfully exhibited at The Dentistry Show 22 23 April, 2016 with our RODI-UF (Reverse Osmosis Deionization - Ultra Filtration) water system.
For spotless surgical tools, autoclaves require the highest quality water; our patent earned RODI-UF system offers superior steam quality, eliminating the possibility of cross contamination of surgical tool and patient, by preventing scaling, stabilising lipopolysaccharides (LPs) in endotoxin complexes and ensuring 100% microbiological protection, eliminating pyrogens, pathogens and endotoxins, minerals, heavy metals including amalgams.
RODI-UF SYSTEM The No 1 choice for autoclaves The only RO system worldwide with EPA Registration, ISO9001:2008 Certification Fully MHRA compliant Eliminates possibility of cross-contamination of surgical tool & patient.
UNIQUE PROPERTIES OF THE RODI-UF SYSTEM IQ EMP (Intelligent Memory Panel) Advanced flushing technology Micro Switch Activation Mechanism (MSAM)
FOR THE BEST TASTE IN LIFE & 36 Years Pure Excellence ...into another Quarter Century re-inventing the water industry ! Think Aquathin...AquathinK !
** AN ISO9001:2000, ISO9001:2008 QMS REGISTERED / CERTIFIED COMPANY - (IMS 0192, NQA 12635) ** & 2008 PRESIDENT'S E STAR AWARD RECIPIENT
Aquathin Corp USA has established a The New Aquathin UK as Exclusive Authorized Aquathin Distributor to provide continued confidence withAquathin's reputation, sales, service and tech support. 
Visit their Show Room at:
AQUATHIN UK
Suite 2 Webb House Business Centre
Portsmouth Road
Ripley, Surrey
GU23 6ER
T:  01483 904258
For More Information About Aquathin, click
https://www.facebook.com/aquathin/