AQUATHIN GHANA OPENS NEW OFFICE !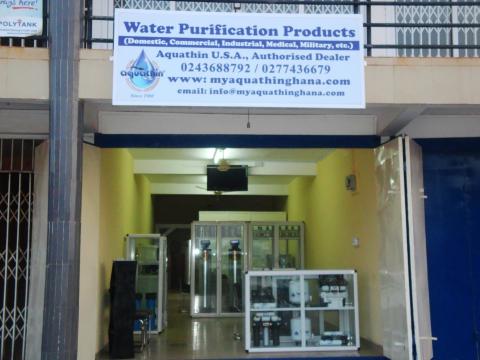 Aquathin congratulates our new International Authorized Dealer, Mr. Simon Seddoh Bokor of Ladosi Ventures, Aquathin Ghana and his fine Team on the opening of their new office. Simon has used Aquathin for over two years, and through his political career has elected to bring the full range of Aquathin to Ghana.
A formal Grand Opening ribbon cutting ceremony is planned with the U.S. Commerce Department Sr. Commercial Officer of the U.S. Embassy ...Ghana and designated local officials.
Aquathin Ghana has created many new satisfied Customers and is providing Aquathin Pure in a new Project to schools in an effort to improve health and well being of the students and faculty.
For More Information About Aquathin, click
https://www.facebook.com/aquathin/