AQUATHIN ACES IAPMO CERTIFICATION ANNUAL AUDIT…AGAIN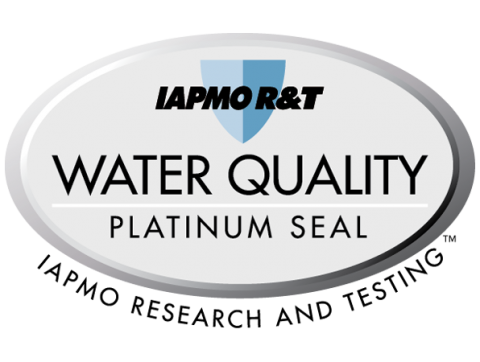 This special NewsBulletin is to inform all Aquathin Dealers and Customers that Aquathin has passed yet another IAPMO CERTIFICATION Audit with excellent marks and commentary. As members of IAPMO R&T, we successfully completed our 7th audit with 100% Compliance Achieved, to assess the IAPMO R&T Classified Mark and IAPMO R&T Platinum Seal on our POU and Commercial RO and RODI units and POE and Commercial softening and filtration equipment. This audit took place today July 21. 2022 and was conducted by IAPMOs, VP of Latin American Certification Programs, Oscar Zanoni. Oscar spent only about 2 hours in a visit of our facility going over our processes and checking to make sure the label placement and data is properly executed and distributed throughout all our units and literature, as well as making sure our quality standards are met and all procedures are followed to maintain the quality, integrity and reliability of our equipment. Normally Oscar would spend more time at a factory determining quality assurance and IAPMO R&T Platinum Seal compliance, but with our ISO 9001:2015 documents continually updated and clearly written and in place, along with all the documentation he needed to see at his immediate disposal in advance, it made his job much easier and it streamlined his process to determine that we continually are in conformance and our company and equipment  live up to AND exceeds the high expectations of the IAPMO R&T Platinum Seal. Oscar had nothing but nice things to say about Aquathin and our equipment and he was clearly impressed by our Quality Control, documentation, and process coordination.
From Oscar, "Good morning Alfred,  It was a pleasure to visit Aquathin yesterday, I am attaching for your records the satisfactory Inspection Report as submitted to IAPMO. I need to say that Matts collaboration was great, and for that, I thank you."
         The International Association of Plumbing and Mechanical Officials is a more prestigious and globally recognized brand in the architectural, construction, plumbing, diagnostics and residential marketplace.  Aquathin systems continues to comply with AND exceed Gold Seal Certification test and quality parameters.          We made this decision to achieve IAPMO Platinum Certification with the help and guidance of longtime friend, Tom Palkon, formerly WQA's Interim Executive Director and Vice President & Chief Operations Officernow Senior Vice President of Water Systems at International Association of Plumbing Mechanical Officials. I respectfully request that you read Tom's commentary as follows: "IAPMO Research and Testing has been certifying products for over 85 years. We are accredited in the USA by the American National Standards Institute (ANSI), accredited in Canada by the Standards Council of Canada (CSA), accredited in Mexico by e.m.a and accredited in Australia by JAZ-ANZ. Building officials look to IAPMO R&Ts marks of conformity as a benchmark for acceptable products in their jurisdictions; they promote confidence, open doors and eliminate doubt. No third-party certification body in North America has been listing plumbing and water treatment products longer than IAPMO. IAPMOs Platinum Water Systems Certification stands alone when compared to other certification bodies for the following reasons: 1. Consumer friendly service mark to help consumers understand what was tested and certified 2. Recognized for credibility by builders, plumbers, architects, and engineers 3. State of the art testing laboratory 4. Accreditations to demonstrate quality, rigor and 3rd party independence 5. Industry advocacy offered at the dealer level As one of the most recognized and credible product testing and certification agencies in North America, both domestic and international Aquathin Dealers should be proud to promote products that are certified by IAPMO Research and Testing." Tom Palkon, Senior Vice President of Water Systems at International Association of Plumbing Mechanical Officials