Aquathin Aces First Annual IAPMO R&T Audit!!!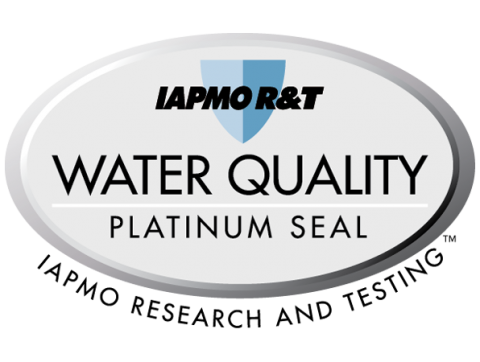 As new members of IAPMO R&T, we endured our first audit to assess the IAPMO R&T Classified Mark and IAPMO R&T Platinum Seal on our POU and Commercial RO and RODI units and POE and Commercial softening and Commercial filtration equipment. This audit took place on 11/29/16 and was conducted by IAPMOs, VP of Latin American Certification Programs, Oscar Zanoni.
Oscar spent only about 2 hours at our facility going over our processes and checking to make sure the label placement and data is properly executed and distributed throughout all our units and literature, as well as making sure our quality standards are met and all procedures are followed to maintain the quality, integrity and reliability of our equipment.
Normally Oscar would spend more time at a factory determining quality assurance and IAPMO R&T Platinum Seal compliance, but with our ISO 9001:2008 documents continually updated and clearly written and in place, along with all the documentation he needed to see at his immediate disposal, it made his job much easier and it streamlined his process to determine that we continually are in conformance and our company and equipment live up to AND exceeds the high expectations of the IAPMO R&T Platinum Seal. Oscar had nothing but nice things to say about Aquathin and our equipment and he was clearly impressed by our Quality Control, documentation, and process coordination.
To our Authorized Dealers, I would respectfully recommend that you print these credentials and use them in your Sales Presentations. Congratulations to Team Aquathin for passing yet another audit with no major or minor non-conformances, and continually committing to making the best water treatment equipment available to our Dealers and Customers.
Wishing you the very best Holiday Season!
Warmest regards to all and your comments are welcome and appreciated.
FOR THE BEST TASTE IN LIFE & 36 Years Pure Excellence ...into another Quarter Century re-inventing the water industry ! Think Aquathin...AquathinK !
** AN ISO9001:2000, ISO9001:2008 QMS REGISTERED / CERTIFIED COMPANY - (IMS 0192, NQA 12635) ** & 2008 PRESIDENT'S E STAR AWARD RECIPIENT
Jamie Talbot Quality Manager Lead Technician & Customer Services
For More Information About Aquathin, click
https://www.facebook.com/aquathin/