Americans Are Worried About Their Drinking Water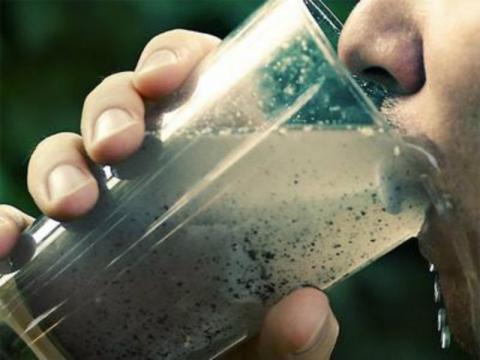 These 3 articles discuss the heightened level of awareness for water issues in America.  
I assure youALL INTERNATIONAL AQUATHIN DEALERS agree same heightened level in their countriesand another study isn't necessary !!! 
By Alex Formuzis, Sr VP Communications and Strategic Campaigns
Wednesday, April 5, 2017 
        Lead, PFCs, hexavalent chromium, fertilizer and pesticides are just a few of the dangerous contaminants found in U.S. drinking water. According to a new nationwide survey, Americans concerns about water quality is high and growing.
The poll, conducted by Gallup last month, found that nearly two-thirds of Americans are worried a great deal about pollution of drinking water, and 57 percent worry a great deal about pollution of the nations rivers, lakes and reservoirs. Thats the highest level of concern since 2001.
The poll found that water pollution remains the top environmental concern of Americans, as it has been for more than 25 years. Water pollution ranks well ahead of worries about air pollution, climate change, the rain forests and species extinction, although concerns about each of those problems rose significantly in just the last two years.
These results are not shocking, given recent examples of serious water contamination issues in communities like Flint, Mich., where up to 12,000 children drank tap water with extremely high levels of neurotoxic lead; and Hoosick Falls, N.Y., where perfluorooctanoic acid, or PFOA, was detected at high levels in drinking water supplies.
Gallup notes that lower-income and nonwhite people are more concerned about water quality and other environmental problems than higher-income white people. But more affluent white Americans shouldnt think theyre immune to the threat of water pollution. Consider:
A 2016 EWG analysis of tap water utility tests from all 50 states for the Erin Brockovich chemical, hexavalent chromium, found that drinking water supplies serving roughly

218 million Americans

were contaminated with the carcinogen.
In 2009 

The New York Times reported

 that an estimated 33 million Americans have been exposed to atrazine, a weed killer used heavily in the Corn Belt and repeatedly found to contaminate Midwestern drinking water sources. Roughly one in 10 male tadpoles exposed to levels of atrazine well within national drinking water standards grew into a

functionally female

frog.
Last year a

USA Today investigation

identified almost 2,000 water systems in all 50 states where tests since 2012 have found high levels of lead.  
Amid widespread contamination and public outrage, the Trump administrations early environmental initiatives are making the problem worse.
One of President Trumps first executive orders took a sledge hammer to a federal rule designed reduce agricultural and industrial pollution of drinking water sources serving 117 million people.  Now the White House is calling on Congress to cut the Environmental Protection Agencys budget by almost a third.
Both of those actions are bad news for the future of the Safe Drinking Water Act and the Clean Drinking Water Act. And there is every reason to believe that Trump and EPA Administrator Scott Pruitt are just getting started.
EWG is conducting its own survey asking Americans about which drinking water contaminants theyre most concerned. Please take a few minutes to let us know, and well send the results along to Trump and Pruitt.
For More Information About Aquathin, click
https://www.facebook.com/aquathin/
https://www.linkedin.com/in/alfielipshultz/