37.000KM OF ASBESTOS CEMENT PIPING LAID IN BRITAIN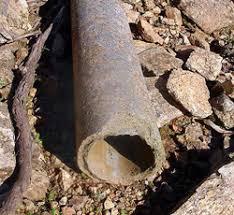 The 37,000km of asbestos cement piping laid in Britain is now coming to the end of its 50-70 year lifespan. It is an accepted fact that the release of asbestos fibres into the water supply increases as pipes age and deteriorate and spikes when they burst. But not only are there no UK guidelines as to when asbestos fibre levels in the water may be considered a health threat, their levels in drinking water are not routinely tested.
Testing the water: asbestos in old pipes raises a call for action
Financial Times
Adrian Clarke first became aware there was asbestos in the drinking water when he saw workers wearing white masks repairing a burst pipe in ...
https://www.ft.com/content/98e80238-4feb-11e9-b401-8d9ef1626294
So THREE BIG POINTS pop up about this
1)  The UK can't comply with present asbestos limit regulationsbecause there are noneand rarely tested.
2)  What are UK Citizens supposed to drink while waiting for "better" ???
3)  UK Aquathin Customers don't drink "asbestos or less asbestos contaminated" drinking water !!!
A FREE SERVICE FROM AQUATHIN TECH SUPPORT NEWS WIRES !!!
I LOVE MY AQUATHIN !  AND REMEMBER, THE NEXT BEST THING TO OWNING AN AQUATHIN IS RECOMMENDING ONE TO A FRIEND !!
Let us know what you AquathinK !
Warmest regards to all...as well, your comments are always welcome and very much appreciated.
For More Information About Aquathin, click
 https://www.facebook.com/aquathin/
 https://www.linkedin.com/in/alfielipshultz/