11 PAGE TEST DATA FROM SAUDI ARABIA...THE MOST THOROUGH THAT I CAN EVER RECALL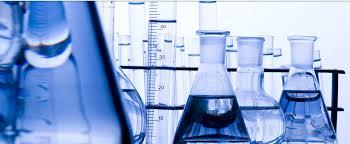 Thought you would appreciate this recent test data from our new Dealer, Joel Steinwold, in Saudi Arabia.  It is one of the most thorough tests I can ever recalland so will you!
I do firmly believe there is a small error on the very low trace fluoride and carbonates, which I asked Joel to readdress  with the lab.  Aquathin RODI easily and completely removes fluoride and carbonates  as you knowand it's not possible to exceed 1 mg/l TDS as shown.
It is important to note that this test is on a complete installation of the Aqualite-XF including tank.  As I've cited before, ordinary RO systems testing to NSF protocol are performed "without the tank" as if they were countertop units.  Reason >>> ordinary RO units suffer tank backpressure resulting in elevated TDSand would fail the 90% TDS reduction required.  Aquathin's Proprietary Design controls tank backpressure so your Customers get WHAT YOU PROMISED !
For More Information About Aquathin, click
https://www.facebook.com/aquathin/
https://www.linkedin.com/in/alfielipshultz/